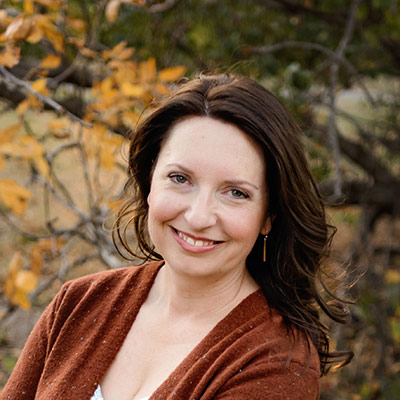 Sarah Thome, Psychotherapist
"I believe not only that trauma is curable, but that the healing process can be a catalyst for profound awakening." ~ Peter A. Levine, PhD
Making the decision to seek therapy is a courageous step towards your emotional wellness and healing. It will undoubtedly be one of the most important decisions you make in your healing journey, which is why therapy can never be a "one size fits all" approach. I believe in working along side clients to create a customized approach that will empower them to find healing in ways that resonate for them. I value the client's voice as an integral part of treatment in order to find the right balance of encouraging, supporting, and challenging their potential for growth and transformation.
As a trauma specialist, I understand the mind-body connection and why therapy cannot just be centered around talking. Though talking is essential for building rapport, identifying problems, finding clarity, and making decisions, it is necessary to combine additional evidenced based therapeutic modalities. Unprocessed traumas, especially when compounded on top of one another, can become trapped in the body, causing a cascade of nervous system impairment, brain fog, sleep interruptions, issues in relationships, physical complications with health, etc. Utilizing evidence-based therapy modalities that incorporate the mind and the body can help in unlocking or processing traumatic memories, thereby releasing them, and making room for traumatic memories to be reintegrated in the mind, allowing the brain to heal. By incorporating Eye Movement Desensitization and Reprocessing, Polyvagal Theory, Brainspotting, and Internal Family Systems Theory, the nervous system becomes a focal part of the healing process, which is where the deepest level of healing occurs.
In addition, I am a Certified Process Communication Model Trainer & Therapist and am passionate about empowering others to learn how best to meet their psychological needs, recognize distress sequences, and avoid failure mechanisms, in order to have healthy communication. I provide consultation and coaching, on an individual as well as a group basis, as well as workshops centered around the framework of the Process Communication Model.